Released

: Cleopatra Records - 2023


Formats

: CD, Vinyl LP, and
Single Digital Downloads (see note below)


* Songs with an asterisk may be downloaded or streamed on most platforms (Spotify, iTunes, Amazon, and many more).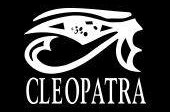 Click Cleopatra or Amazon logos to buy CD




Band Members

:

Roger Boyd, Darren Walker, Greg Manahan, Eddy Jones, and Mark Murtha




Additional Harmony Vocals

: Lisa Murtha


Initial Perfromances on Treat Me Right

: Roger Boyd, John Schlitt, Steve Huston, Mike Somerville, and Dan Birney

* The intial tracks to

Treat Me Right

were recorded decades ago but were originally unfinished and unreleased. Darren, Greg, Eddy, Mark, and Roger decided to finish the recording bringing it around

"Full Circle"

.