New Head East Studio Release on Cleopatra Records



Head East is finishing up work on their new release titled Full Circle. This will be Head East's first studio album since Choice of Weapons which was released in 1988. The recordings will be turned over to Cleopatra Records this Spring and will be released shortly thereafter. An exact release date has yet to be announced. Check back for addtional information on this new release.


---
Calumet Theatre - Calumet, MI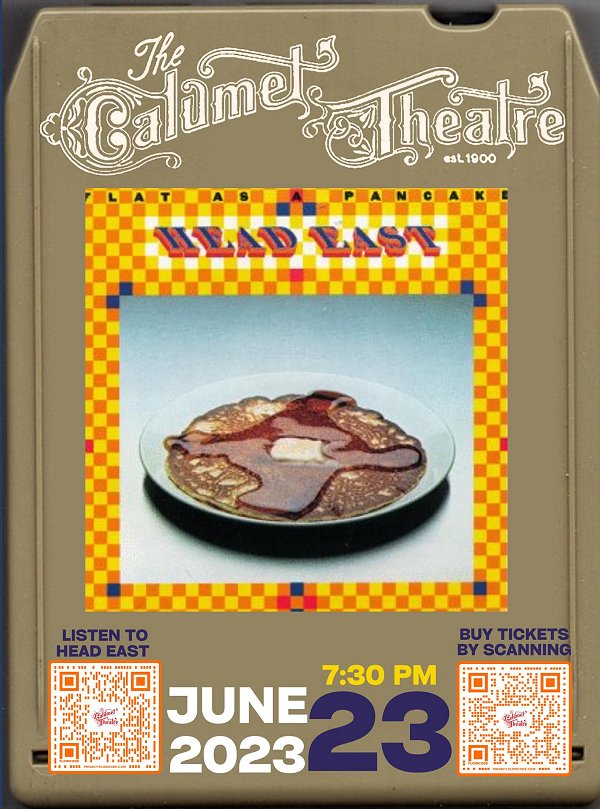 Head East returns to the historic Calumet Theatre in Calumet, Michigan on Friday evening, June 23rd. Door open at 7:00 pm and showtime is 7:30 pm. Tickets are now on sale and range in price from $40 to $55. Tickets may be purchased at the Calumet Theatre Box Office or online on the theatre's website at the address listed below:



Calumet Theatre Website:


https://www.calumettheatre.com/



Purchase Tickets:


https://calumettheatre.csstix.com/tickets.php?type=interactive-chart&step=1&c=505&e=1048&d=1391


---



WMAY 92.7 FM Interview with Roger Boyd



In conjunction with Head East's May 16, 2023 concert with Foreigner in Springfield, Illinois, Head East band leader Roger Boyd was interviewed by Radio Personality Jim Leach of WMAY 92.7 FM.

* Adjust speaker volume on your computer or hand held device to control sound level.


---



BOS Center Concert Photos



Concert photos from the May 16, 2023 show at the BOS Center in Springfield, Illinois may be viewed in our 2023 Concert Gallery at the address linked below.

Photos from this show are courtesy of photographer Jody Andresen

.



BOS Center Concert Photos:


https://www.head-east.com/concertgallery2023pt3.html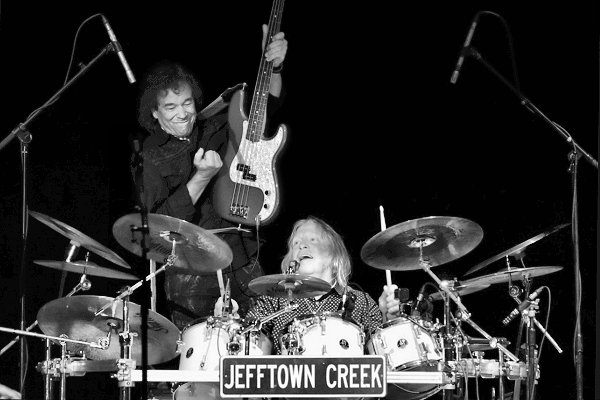 Photo by Jody Andresen
---



Rockin' the Ranch - Pleasant Hill, MO



Head East will headline Rockin' the Ranch at Rafter S Ranch located at 19909 East 175th Street in Pleasant Hill, Missouri on Saturday, June 10th. Gates open at 2 pm and Flirtin' With Molly and Bound & Determined will open the show beginning at 5:30 pm. Head East will follow and close the show. Advance tickets are $30 (plus fees) through May 14, 2023 and are available online through the Eventbrite website linked below. Tickets prices will increase by $10 starting May 15, 2023.



Eventbrite Website:


View Ticket Info


---
Head East and the Artimus Pyle Band - Decatur, IL

See Head East and the Artimus Pyle Band at the Devon Lakeshore Amphitheater in Decatur, Illinois on Saturday evening, August 19, 2023. Head East is scheduled to take the stage at 7:00 pm followed by the Artimus Pyle Band who will headline and close the show. Gates open one hour prior to the start of the show.

Tickets for this August 19th show go on sale on April 26, 2023 and are $20 plus fees for Lawn General Admission, $25 plus fees for General Admission Terrace, and $30 plus fees for Reserved Seating and for the Pit Area in front of the stage. Tickets may be purchased online at the address linked below or in person at the Decatur Park District offices at 620 E. Riverside Drive (Monday through Friday from 8 a.m. to 5 p.m.) or over the phone by calling (217) 422-5911. For more information or to buy tickets visit the Devon Lakeshore Amphitheater and Etix websites at the addresses linked below:



Devon Lakeshore Amphitheater Website:


https://devonamphitheater.com/



Etix Website:


https://www.etix.com/ticket/p/7183165/artimus-pyle-band-with-special-guest-head-east-decatur-the-devon-lakeshore-amphitheater?language=en&country=US&searchType=venue


---



Head East and the Artimus Pyle Band - St. Charles, IL



See Head East with the Artimus Pyle Band at the Arcada Theatre in St. Charles, Illinois on Sunday, August 20, 20‌23. This show begins in the late afternoon with Head East scheduled to take the stage at 5‌:00 p‌m followed by the Artimus Pyle Band who will headline and close the show. Tickets are now on sale and may be purchased online or in person at the Arcada Theatre Box Office or by calling (6‌30‌) 96‌2-70‌00. For more information or to buy tickets online visit the Arcada Theatre or Etix websites at the addresses linked below:



Arcada Website:


https://www.arcadalive.com/



Etix Website:


https://validation.etix.com/ticket/p/5016900/the-artimus-pyle-band-with-guests-head-east-stcharles-the-arcada-theatre



---