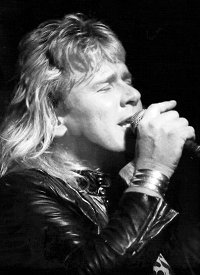 In Memory of




Randy Rickman



Randy Leon Rickman, 50, died in his sleep at his home in Beaumont, California on October 16, 2004.

Randy grew up in Wichita, Kansas where he developed an early interest in music, and his home was often filled with the sounds of signing and playing guitar with friends.

Randy played in many local and regional bands over the years but is best known for a short stint with Exile in 1979, who were at the peak of their pop/rock career prior to becoming one of the nation's leading country bands of the 1980s, and for his time with Head East in the early 90s in which he played guitar and shared lead vocal responsibilities.

After leaving Head East, Randy turned to contemporary Christian music in the mid-'90s. He performed and started Angel Wing Recording Studio and Kingdom Talent to produce and promote local Christian music and artists.