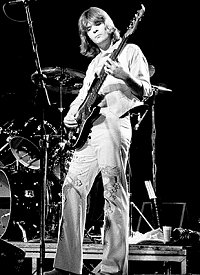 In Memory of




Dan Birney



Daniel Wayne Birney, 52, Head East bassist from 1974 until 1980, died of cardiovascular disease on 9 August 2003 in Phoenix, Arizona. Dan was born in Cedar Rapids, Iowa on 21 August 1950.

Dan joined Head East in 1974 replacing original Head East bass player Larry Boyd just a few weeks before the band began recording their first album Flat As A Pancake, and had to virtually learn the songs in the recording studio.

He was the author of several Head East songs that were fan favorites including Monkey Shine, Dancer Road, and Nothing To Lose. Dan left the band in the spring of 1980 and moved his family to Seattle where he worked with several radio stations before returning to Cedar Rapids, Iowa where he worked at radio station Q103.

In 1984 he moved to Arizona where he worked in real estate and also operated a pool cleaning business. Dan never returned to the music business but did make a special guest appearance on Head East's 1988 release Choice of Weapons.